For enquiries and bookings - call us today!!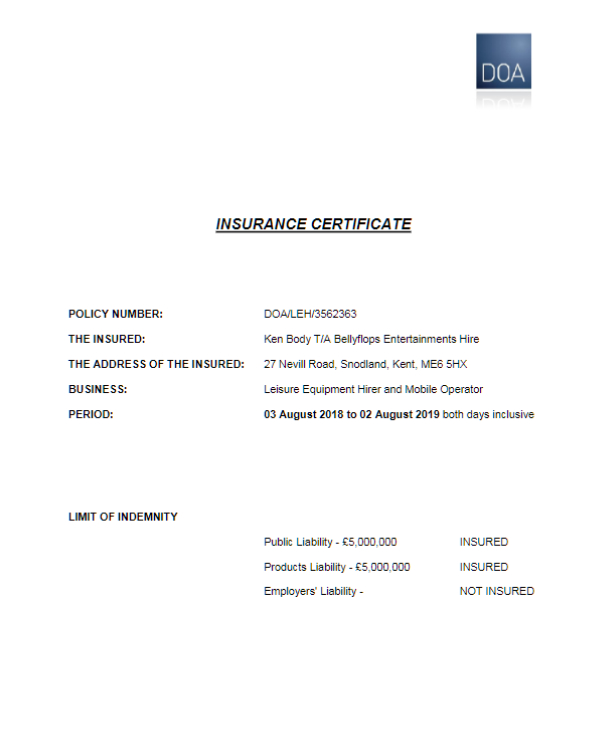 Our top priority is to ensure you have an enjoyable, stress free and SAFE experience with BellyFlops. Here is an image of our insurance certificate.
For more information about our cover please go to the Terms and Conditions page, located at the footer of each page.